Lawn & Weed Fertilization
BEAUTIFUL AND WORRY-FREE, GUARANTEED
HEALHTY LAWN & LANDSCAPING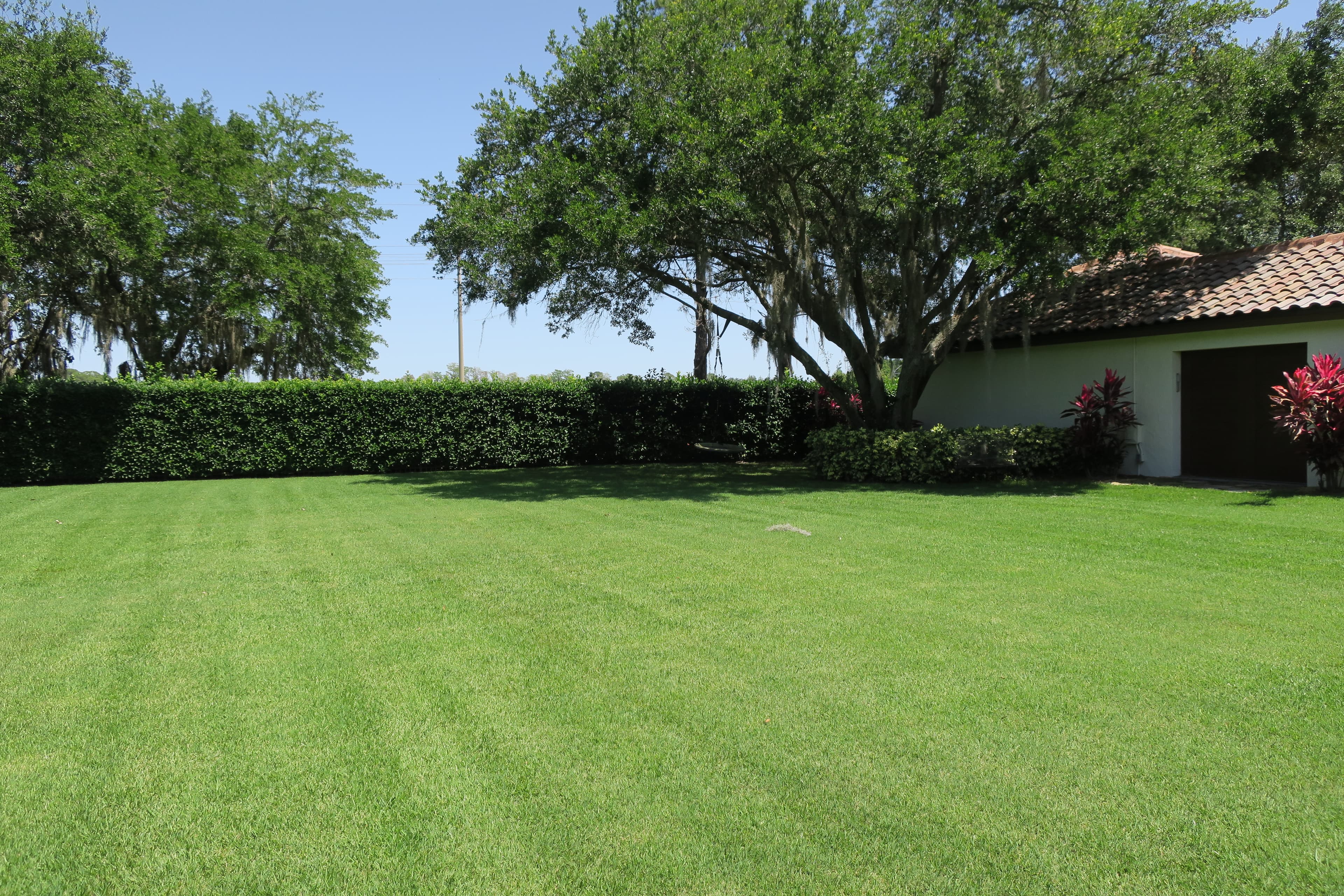 Fortify and Protect Your Lawn, Shrubs and Trees
Empire Lawn and Pest Control provides specific formulations for the various type of grass and soil found in Seminole and Orange Counties in Central Florida. Regularly scheduled treatments provide optimum results. Should issues arise in between, we come out to assess and treat them as part of our ongoing service. Plans and treatments include:
Lawn Fertilization
Pest Prevention
Disease Control
Weed Control
Shrub Care
Tree Health
Palm Care
Rodent Control
Wildlife Management
There's nothing like a green and luscious lawn. In order for your lawn to maintain a healthy, thick and green appearance, it must be fertilized on a regular basis. Fertilizing a lawn replenishes the nutrients that every lawn loses naturally over time. Granular fertilizer applications feed the grass through the root system. These often contain a time release property for long term benefits. In order to provide the necessary micro-nutrients that help the lawn maintain optimum health, liquid fertilization is used because it is absorbed faster.
Eliminate bugs, fungus, weeds, and trouble spots with our lawn spraying and fertilization services
With monthly treatments our qualified technicians are at your property often enough to keep a close watch on your lawn. Because of this they are able to better control insects and weeds before damage occurs. We use Integrated Pest Management (IPM) techniques with each fertilization application. By using the IPM system, pesticides are applied only as needed and also as a preventive measure. During active insect seasons, our professional technicians use a granular, time release fertilizer. Using the proper balance of Nitrogen, Phosphorous and Potassium that will insure your lawn gets the proper nutrients it needs.
LAWN SPRAYING / INSECT CONTROL
At Empire Lawn and Pest Control, we combine preventative and curative solutions to keep your lawn healthy and green all year long. Chinch bugs, Sod Web Worms and Grubs are common insects found in Central Florida turf grasses, and because they can rapidly destroy a lawn if not detected and treated early, we take them seriously. Active insect activity often goes undetected until significant damage has already occurred. To the untrained eye, often insect damage can be mistaken for other problems such as drought damage or disease. Our trained professionals will identify the problem and therefore treat it immediately. Sometimes turf grasses may show signs of browning or thinning in small patches of the lawn, and because of this, these areas should be inspected for insect infestation. With our monthly visits we are at your property often enough to keep better control of insects and weeds, most importantly before they can do significant damage. We use Integrated Pest Management (IPM) techniques with each application, because with the IPM system, pesticides are applied only as needed or as a preventive measure.
LAWN SPRAYING / WEED CONTROL
Weeds are an unwanted presence in any lawn. With Central Florida's extreme temperatures and high humidity in the Summer months, weeds can multiply rapidly. Our professional technicians will identify the weeds and begin a treatment program to control them before they take over the lawn. By using a pre-emergent herbicide in the cooler months, we can control the spread of weeds. Some grassy weeds such as crabgrass and wild Bermuda can be difficult to control, and may require an additional treatment with a non-selective herbicide.